Many Millenials Believe That They Will Never Be Able to Afford to Buy a Home. Do You Agree? What Advice Do You Have for Millenials and Gen Z Homebuyers?
Silvina Andrews - In the Bahamas, the real estate market is booming. Private sellers and developers are moving their inventory like never before. The Bahamas is beautifully positioned as a close neighbor to the east coast of the US and also has many direct flights to major cities all over the world. There are many incentives for residents choosing a permanent residence or second home in the Bahamas. I would advise prospective buyers to move quickly as inventory is barely keeping up with the demand.


Tim Fenton of Blue Zone Realty International - The market in Costa Rica has never been hotter than it has been this year. In fact, our sales are nearly 4 times greater than the previous year. My advice to those looking to buy in Costa Rica is to get in touch with one of our award-winning agents today and provide them with your wish list. Do not wait for new listings to appear on the website, or it may be too late. With the list in hand, our agents will set alerts for new listings, and get in touch with you immediately with an overview of the property, and we can schedule a virtual visit for you from the comfort of your home. There has never been a better time to live your best life, in Costa Rica.


Darlene Streit - It is a challenging time right now with low inventory, and with Millennials and Gen Z home buyers competing for the same smaller homes with new retirees who want to downsize. The demand is unprecedented, especially given that so many people are moving and also looking to buy. But the market is cyclical, and as we've seen with Covid, things can change unexpectedly. I would advise younger buyers to continue saving up their down payments and get pre-qualified so that they can move quickly when properties become available. With low mortgage rates, homeownership is still an excellent way to build wealth and is less expensive than renting in many cases. Also, now that so many people are able to work from home, Millennials and Gen Z home buyers have the advantage of relocating to smaller cities and towns, where there may be more affordable options. The landscape is changing, and today's smaller locales may become the next hot, upcoming place to live.


Daniel L. Maya - Yes 100%. I would say find 2 or 3 subdivisions that you want to move to and find the sub-divisions that have the highest turnover rate which may give you the biggest bargaining power. I would also say look for homes that have been in the market for a long time and try to sell if priced too high. Then use this data to sell if your Realtor® can use this as a good negotiating point.


Tom Day, Day Palazola Group - I have been a Realtor® for over 32 years and I have heard this many times. The market always seems to change to make it possible for young people to buy a home. I have experienced interest rates over 15% and we are not even close to that. Young people were still able to buy homes then and eventually refinance. Cutting out the new buyer market in the real estate and building industries would have an incredibly negative effect on our economy. We as Americans always seem to rise to new heights and I am sure that will happen again.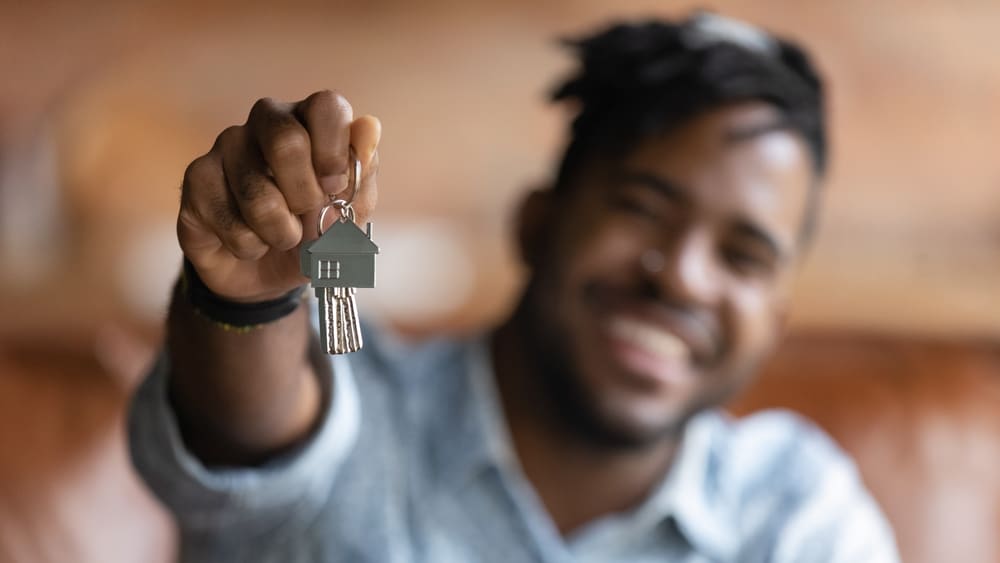 Amy Land-de Wilde - It was not as frequently that we saw Millennials and Gen-Zers purchasing property in US Virgin Islands who come from the states. However, lately with the increase of employers transitioning to remote working positions and closing their brick and mortar operations, we have seen a huge uptick in younger buyers setting their sights on the US Virgin Islands, specifically on St. Croix where the dollar goes further than on other Caribbean islands. What was once a dream that many believed was only available to second-home buyers or buyers heading into retirement, has become a possibility for younger generations who still need to work. Additionally, many individuals in these two generations are dabbling in investing from stocks to real estate, specifically vacation-rental properties, and what better place than St. Croix, in the US Virgin Islands!?


Combining their remote job positions with investing in vacation rentals in the US Virgin Islands, gives these Millennials and Gen-Zers the possibility to be nomadic while keeping a steady job with good income and making a profit or offsetting their expenses on a beautiful property in the Caribbean.


My advice, get started! Start looking, researching, and hiring a Realtor®. It's easier than you think to purchase a property and having a great Realtor® is a key, especially if you are searching for a property out of state, or in our case, on an island! Since we are a US territory, we benefit from the low US interest rates and government programs such as VA and FHA on some properties, making the down payment little to none and making it easier and less costly to purchase.


Keep in mind that if you intend on purchasing a property as an investment you should budget for at least 25% down. Determine how you would like to finance your purchase and if you need to get a mortgage, then have your Realtor® put you in contact with some local lenders. This should be one of the first steps along with hiring your Realtor® so you know what steps you need to take beforehand to ensure you qualify and for how much so you can focus your search within your price bracket.


It starts with a dream, but it can be more than that! Give us a call!


Steve Nassar - No, I definitely don't believe this to be true for Millennials or Gen Z, or for any other generations for that matter. I do understand the concern as they've seen home prices continue to rise throughout their lifetime – even more so with how rapidly they've increased in the last couple of years – but like with anything else, this is a constant ebb and flow. What goes up must come down again – and where that doesn't take effect, there's an all-too-often forgotten balance that comes from a comparable increase in salaries and income as they advance in their careers. For this reason and others, I see it as more of a fear of the unknown. My team and I sell hundreds of homes each year and help homebuyers (and sellers!) of all ages – there is truly no obstacle too great if one has the right level of determination.


My advice for our younger generations would be this: homebuying is no more out of reach for you than it has been for any generation that preceded you. Michael Jordan once said, "Some people want it to happen, some wish it would happen, others make it happen." Work hard, save your money, set goals, and constantly work toward them. You'll be living the dream of homeownership in due time.


Adam Betta, DiMaggio & Betta Group - The idea that the Millennial and GenZ demographic are being priced out of the housing market is a fallacy. It's the same idea that this demographic spends all their money at Starbucks. While housing prices have surged in the past few years that appreciation can be attributed to low inventory. One aspect to consider is the boomer demographic and the multiple residential properties they own. These homes will be a flood of inventory in the near future as they sell their primary residence, second and third homes, and investment properties. Millennial and GenZ potential homeowners need to consider how they can start to build wealth by buying real estate. There are low down-payment loans available, gift money from parents, and combining resources with other potential buyers. Like all buyers, they will need to consider size, price, and location. Maybe a smaller starter home or multi-unit building or a different location than where they currently reside. Find a qualified real estate agent who knows the market, be willing to make some improvements, and works your way up. Whether that means purchasing a small condominium or a small home, the goal is to just get into the market.


Abigail Davis, Corcoran Reverie - 'Live who you are' is not restricted to any specific age group, and Millennials need to know! Being within this age group myself, it is beyond rewarding to assist these individuals in their home buying process. My best advice is to begin by speaking with Realtor® in your area. They will connect you with local lenders that can give you an idea of available loan options for you, what your budget/savings will need to look like, and prepare you for the process. Then, get pre-approved! Learn what homes you can fall in love with and get an idea of what you may want to put down on the home. Then re-evaluate your budget/savings, maybe this means less eating out so you can invest in your future but it is beyond worth it!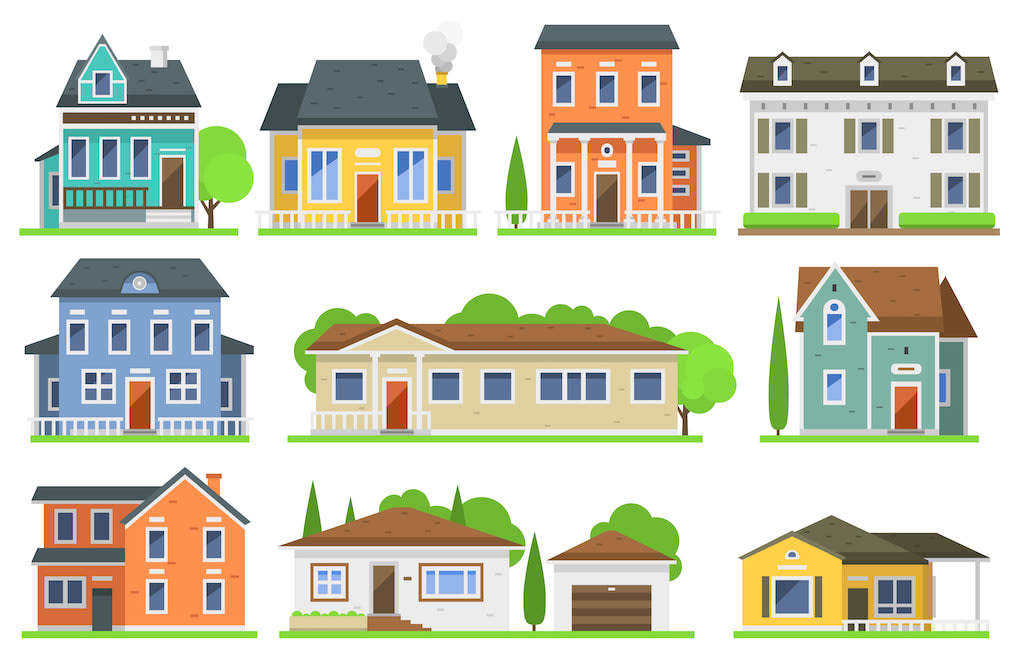 Elise Larrabure Girasole - Taking into consideration the cost of monthly rent and with interest rates still low the math makes sense to purchase a home.


We're definitely seeing this happening in NYC with the average monthly rental being around $5,000.00 and a shortage of rentals, Millenials have figured it out and are purchasing before inflation, and interest rates will most likely increase. So much nicer to establish roots and make your home your own "home sweet home".


Nick Salter, Salter Group
- I think many people look at the price tags and make the assumption it's unattainable without exploring all of their options. In reality, housing is still very affordable for most Americans. This directly correlates with the drive in the increase of home prices. The National Association of Realtors® affordability index takes three key metrics- home prices, mortgage rates, and wages- and boils them down into a single number. This number tells us if the "average joe" can afford a home. When this affordability number drops too low, it means the average American cannot afford to buy. That often forewarns a housing bust. Affordability has dipped from generational highs in the past few years. Forbes recently reported this number is still well above the 30-year average. Writing this as a millennial, I don't think it is going to be impossible for our age groups to afford to buy a home. If it is a goal of yours, get in touch with a professional who can assist with making a plan of action. Start saving and keep watch for changes in interest rates.
Source:
Haute Residence